It Ain't Happening, Not Now, Not Ever
The growth of natural gas to power electrical generating plants is becoming so dominant that non-utility companies are building their own generators to sell to utilities.
In North Carolina
the investment is huge, just HUGE.
Michael Green
, NTE's senior vice president for development in the Carolinas, says the company is in negotiations with local cooperatives and municipal utilities for long-term power purchase agreements."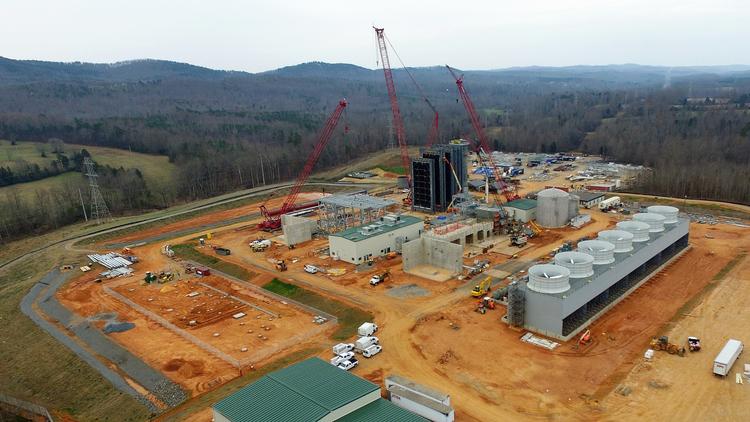 NTE's Kings Mountain Natural Gas Generator Plant, About Half Done

No Coal in Site, Never Will Be