Just a Laugh a Minute for Republicans
There is no question that Democrats and their supporters
sometimes cross the line in political campaigns. Senate Majority Leader Harry Reid's accusations concerning Mitt Romney's taxes are one area of concern, and a recent ad blaming Bain Capital and Mitt Romney for causing a woman's death from cancer is another. But when people wonder where the outrage is, this
'joke' by a Republican
leader in
Pittsburgh
explains a lot.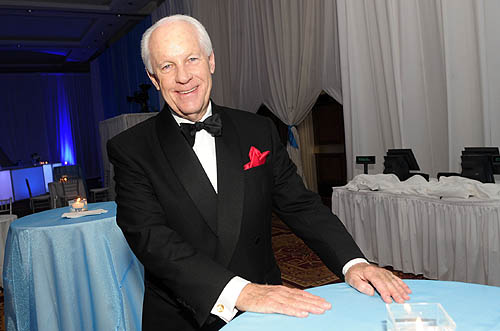 Mr. Roddey - A really funny guy for someone
who is mentally retarded - Sorry, that's a joke in bad taste
and this Forum apologizes
Allegheny
County
's GOP chair and former county executive Jim Roddey has long been known for being quotable, and he added to that reputation tonight in a joke equating Obama supporters with the mentally disabled.
Roddey as usual acted as MC at the election night party for state Rep. Randy Vulakovich, R-Shaler, who won the special election to fill convicted state Sen. Jane Orie's seat in Pittsburgh's northern suburbs. Vulakovich beat Democrat Sharon Brown at about 74-26%, which Roddey said "is the largest margin we've had in 50 years!"
That got a huge response from the partisan GOP crowd of about 200 people at Vulakovich's party, whereupon Roddey went into his Obama joke.
"There was a disappointment tonight. I was very embarrassed. I was in this parking lot and there was a man looking for a space to park, and I found a space for him. And I felt badly -- he looked like he was sort of in distress. And I said, 'Sir, here's a place.' And he said, 'That's a handicapped space.' I said, 'Oh I'm so sorry, I saw that Obama sticker and I thought you were mentally retarded."
The crowd hollered and clapped, and then Roddey went into the the usual thanks at political events for grassroots supporters of the winning candidate.
And no, don't look for condemnation of this on talk shows, in newspaper column and editorials or anywhere else. See that would be holding Republicans to the same standard as Republicans want to hold Democrats to, and that wouldn't be fair, would it.