In Which the Visual Evidence is Overwhelming.
Here is what
U. S. health care costs look like
compared to the rest of the major industrialized countries.(thanks to Austin Frakt of The Incidental Economist, a great health care economics blog if you are looking for one).
: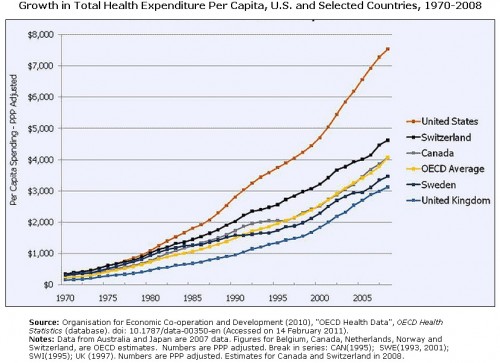 Of course, the U. S. does have a huge edge in the quality of health care!?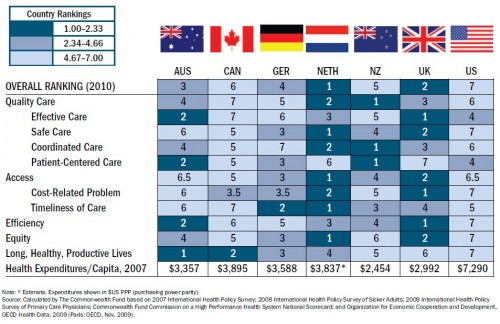 Well no. Could there be something wrong with the economic structure of the U. S. Health Care system?
Why would anyone think that?