Which Collection Agency Uses Deplorable Tactics? – Well All of Them
[Editor's note: This being the weekend here is another story about an admirable American to offset the Donald Trump story - see below. Tomorrow this Forum will be back to its usual rant against those who practices idiotic economics and produce and implement destructive public policy]
Anyone who has been in financial difficulty and fallen behind on their payments knows the unrelenting pressure, harassment and threats that come from debt collection agencies. Despite the regulations that tightly guard what agencies can and cannot do, these agencies generally do whatever they want. No practice is off limits, the only thing their colleagues and management are concerned with is getting money and not getting caught.
So it is with almost unlimited delight
to read
about a person who was viciously
attacked by a debt collection agency, and fought back. Diana Mey was incorrectly targeted by a debt collection agency, and she did nothing more than inform them that they were in error and ask them to desist. This is what happened next.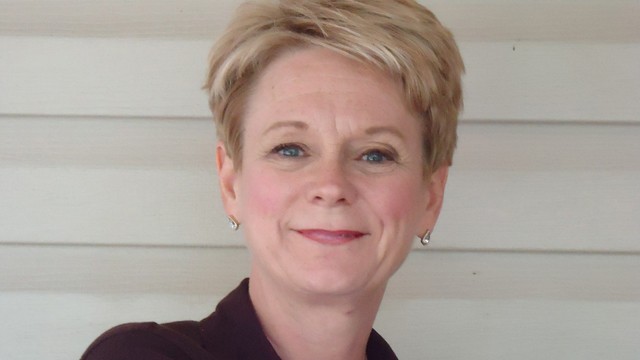 Ms. Mey - An American Hero
Mey wrote RFA a cease and desist letter, telling the company not to contact her anymore, and sent it certified mail. Postal records show exactly when RFA signed for it.
Precisely 23 minutes later, Mey started getting mysterious hang-up calls that showed up on her caller ID as coming from her local county government.
"So I called the number back and it was the sheriff's department. And I asked if someone there was trying to reach me. And they said, no - nobody there was trying to reach me," Mey said.
After two days of hang-up calls from that sheriff's department number, Mey picked up another one with that same caller ID. The man on the line repeatedly called her a vulgar name for the female anatomy. He described violent sexual acts he would like to subject her to and asked if she liked to be "gang banged."
"I was so frightened. I felt violated, but then I realized, you know, I'm taping this call,." Mey said. "I pulled myself together and I thought, I can get through this. Just keep on talking buddy because we're gonna get plenty of your voice on tape."
So what did those threatening calls have to do with debt collection? Well it turns out they were from the debt collection company.
At the time, Mey said she didn't make a connection between that call and the collectors. But then she learned the call hadn't come from the local sheriff's office after all. The caller ID had been manipulated to look like it did, a practice called spoofing. That's when she went online and discovered complaints about RFA debt collectors pretending to call from sheriff's offices, including a male collector who called women vulgar names.
Ms. Mey ultimately found an attorney to go after the company, an attorney who admits he probably won't get paid but wanted to do the right thing (wow!) and won a nice judgment against the company.
Last May, Mey sued RFA for harassment and illegal collection practices. In August, RFA's lawyer failed to show up in court, so Mey testified unopposed. The judge called RFA's actions "malicious" and ruled that all of the allegations were true. And then he awarded that record judgment of $10,860,000.
And no, the story does not have a happy ending with Ms. Mey getting a bundle of money. The company is just another cowardly debt collection agency that hides behind dummy corporations, false addresses and a company that runs from place to place just ahead of the regulators.
But Ms. Mey has enjoyed a little national attention, the thrill of a David or Goliath victory and the thanks from all of us for a nice story.